---
Currently my wait list is for Fall 2023 for new telehealth clients in CA, CT, FL, and AZ, and In Person/Telehealth clients in MA.  Please let me know if you'd like to know more about future client openings by sending me a quick email!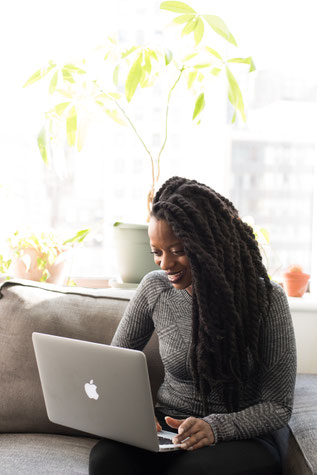 I don't accept insurance directly, I'm Out Of Network:
Out of network option for weekly or bi-weekly 45 minute in person individual appointments according to your insurance plan (call your plan for details).  You plan MAY reimburse you for sessions with me.

Telehealth Sessions Or Phone Sessions  $300.00
For those living in MA, AZ, FL, CT, or CA only. 
Virtual sessions can be a great alternative when you can't make it in to the office.  45 minutes.  Please note that insurance may not reimburse for Virtual/phone sessions-check with your plan for details.

Concierge Client Package $1450.00
(a $50 savings!)
*DOES NOT include first session $350.00 fee*
Five 45 minute sessions in a custom tailored package which includes:
Each session tailored to your goals

Up to two emails a week; depending on your needs

Sessions either in person or virtual

Private, in home office setting 

Walking sessions as desired (weather permitting)

Bottled water, tea, or hot chocolate

Renewable after five sessions

Non-Refundable
You have the right to receive a "Good Faith Estimate" explaining how much your medical care will cost.  
Under the law, health care providers need to give patients who don't have insurance or who are not using insurance an estimate of the bill for medical items and services.
• You have the right to receive a Good Faith Estimate for the total expected cost of any non-emergency items or services. This includes related costs like medical tests, prescription drugs, equipment, and hospital fees.
• Make sure your health care provider gives you a Good Faith Estimate in writing at least 1 business day before your medical service or item. You can also ask your health care provider, and any other provider you choose, for a Good Faith Estimate before you schedule an item or service.
• If you receive a bill that is at least $400 more than your Good Faith Estimate, you can dispute the bill.
• Make sure to save a copy or picture of your Good Faith Estimate.
For questions or more information about your right to a Good Faith Estimate, visit www.cms.gov/nosurprises or call me directly at 617-877-0071.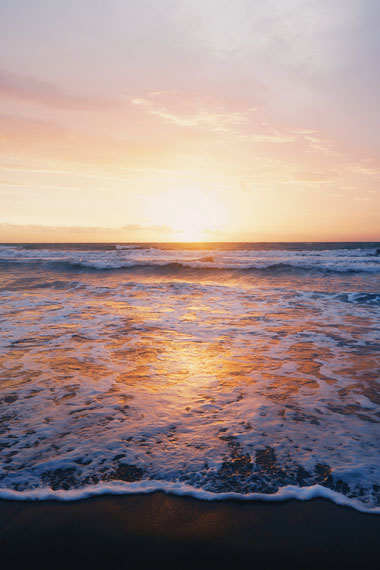 Payment is due at time of service. 
Acceptable forms of payment are Cash, Check, or major Credit Cards (Visa, MasterCard, American Express, or Discover).  You can also use your flexible spending account or your HSA account for payment.  If you'd like to use your insurance and have out of network benefits, I can provide you with a receipt for services so that you can get reimbursed by your plan.  I do individual counseling for women in the Greater Boston area in Massachusetts, and in Arizona, California, Connecticut, and Florida.
CANCELLATION POLICY:
Regularly seen clients are in charge of booking their own appointments through my online booking system. You may book appointments in advance, but please note that I need 24 hours notice of any cancellations, and cancellations must be made online through the website. If you need to cancel within 24 hours, please call me directly, and note that this will result in full billing of the scheduled time, $275.00.
Your First Appointment:
Once we figure out a good time to meet, I'll give you a link to my online system to register as a new client.  Don't worry, it's encrypted & secure.  Here, you'll fill out information to register as a new client, and then you'll get access to my online booking system!  
Services may be covered in full or in part by your health insurance even if I am not a provider for your plan.  You are responsible for any payment at the time of your session.
You can check with your insurance carrier by asking them:
Do I have mental health benefits?
What is my deductible? Has it been met?
How many sessions per calendar year does my plan cover?
How much will you cover for an out-of-network provider?
What is the coverage amount per therapy session?
Do I need approval from my PCP?
You can also utilize a medical savings plan (HSA or FSA) for payment, if you have one.
I am an out of network provider for many plans!  This means you can call your behavioral healthcare provider and ask if they will reimburse you for payments for an out of network therapist.  Surprisingly, many plans will.  Basically, this means you will pay my fee up front and then your insurance will cut you a check to reimburse you all or part of this amount.
There are also two apps that can help with this process, should you find it too time consuming and complicated:
In holistic psychotherapy, medication is seen as an adjunct to whole health, as are many other methods of altering body chemistry - like yoga, nutrition, cardio exercise, acupuncture, and massage. I work closely with several area psychiatrists, clinical nurse specialists, and holistic health practitioners, and together we can decide if medication is the right tool for you at this time.
HIPAAA Form/Privacy Policy
2018 Privacy Info .pdf
Adobe Acrobat Document
114.3 KB