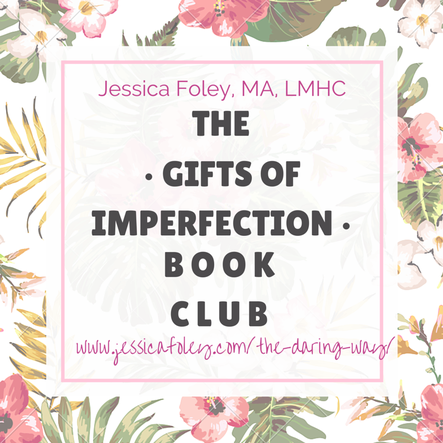 Starting this fall, several new groups & book clubs are being offered!  What better way to start and maintain connections than to meet with a solid group of ladies, share some snacks, and talk about the shit that's really important.  LOVE it!  We just completed the very first ever Gifts of Imperfection Book Club, and it was pretty fabulous.  These groups are limited in the number of participants, so be sure to contact me soon to hold your place!
Here's what's coming:
"Gifts of Imperfection" ONLINE Book Club
"Rising Strong" In Person Book Club
"Gifts of Imperfection" Art Journaling Group-THIS GROUP IS FULL
The Daring Way™ Women's Weekend Intensive
If you're interested or know someone who is, let me know!